Helvetica Standard

Estudante da Academia

Membro desde : 11/08/2017
Número de Mensagens : 4
Sexo :
Idade : 21

---

Medalhas : Nenhuma Medalha

---

Participação : 1175
Reputação : 1

Pontos :




em Sex 11 Ago 2017, 20:36

Tenho certeza que assim como eu, existem muitos fans de anime que tem interesse em assistir de forma legal. E é através desse tópico que você irá conferir onde poderá assistir além de se informar também sobre quais animes estão presentes em cada um desses serviços.

Atenção: Os sites citados aqui são exclusivamente aqueles que prestam serviços no Brasil, outros sites que não possuem suporte brasileiro como Funimation e Hulu não constam nesse tópico.
Cadastro: Opcional.
Mensalidade: R$15,00 (Sem propagandas, em alta definição e apenas 1 hora após sair no Japão) ou Grátis (Com propagandas, resolução em 480p e atraso de 1 semana).
Disponibilidade: PC, Android, iOS, Windows Phone, Wii U, Playstation 4, Playstation 3, Playstation Vita, Xbox One, Xbox 360, Chromecast, Apple TV e Roku Box.
Sobre o Crunchyroll: O Crunchyroll, dentre todos os sites de streaming de animes é o mais popular no Brasil. Possui uma vasta biblioteca de animes comparada a de suas concorrentes, além de uma qualidade de legenda demasiadamente superior, fazendo assim do Crunchyroll a escolha mais adequada a qualquer fan de anime.


Lista de animes disponíveis:
0-9:

3-Nen D-Gumi Glass no Kamen
91 Days
A:

Abarenbou Rikishi! Matsutarou
ACCA 13-ku Kansatsu-ka
Ace Attoney
Active Raid
Aho Girl
Ai-Mai-Mi
Ai-Mai-Mi ~ Mousou Catastrophe ~
AIURA
Akagi
Akame ga Kill!
Akatsuki no Yona
AKB0048
Aku no Hana
Aldnoah.Zero
Alice to Zoroku
ALL OUT
Amanchu!
Amaama to Inazuma
Ange Vierge
Anime de Wakaru Shinryounaika
Anitore! EX
Anne Happy
Another
Ao Kanata no Four Rhythm
Ao no Exorcist
Aooni the Animation
Aoi Sekai no Chushin de
Aoki Hagane no Arpeggio
Ashita no Joe 2
B:

Baby Steps
Bakumatsu Gijinden Roman
Bakumatsu Rock
BAKUON
Bananya
BanG Dream
BBK/BRNK
Bernard-jou Iwaku.
Berserk
BIG ORDER
Binan Koukou Chikyuu Bouei-bu LOVE!
Black Bullet
Blade & Soul
Bleach
Bloodivores
Boku Dake ga Inai Machi
Boku no Hero Academia
Boku no Imouto wa "Osaka Okan"
Bonjour♪ Koiaji Pâtisserie
BONO BONO
Brave 10
Brave Beats
Brave Witches
BROTHERHOOD FINAL FANTASY XV
Bubuki Buranki
Bungaku Shoujo
Bungou Stray Dogs
C:

Campione!
Captain Earth
Centaur no Nayami
Chain Chronicle - Haecceitas no Hikari -
ChäoS;Child
Charlotte
Cheating Craft
Chokkyuu Hyoudai Robot Anime
Chihayafuru
Chiruran Shinsengumi Requiem
Chitose Get You!!
ClassicaLoid
Classroom☆Crisis
Clockwork Planet
Comet Lucifer
Crane Game Girls
CROSS ANGE Tenshi to Ryuu no Rondo
D:

Da Capo III
Daiya no A
Dance in the Vampire Bund
Danna ga Nani wo Itteiru ka Wakaranai Ken
Danchigai
DAYS
DD Hokuto no Ken
Demi-chan wa Kataritai
Denki-Gai no Honya-san
Diabolik Lovers
Diabolik Lovers II
Digimon Adventure tri.
Dog Days
Donyatsu
Dragon Ball Super
DRAMAtical Murder
DREAM FESTIVAL!
Dungeon ni Deai wo Motomeru no wa Machigatteiru Darou ka?
Durarara!!
E:

elDLIVE
Elfen Lied
Enmusubi no Youko-chan
Eromanga Sensei
Etotama
Eve no Jikan
F:

Fairy Tail
Fate/Grand Order ‐First Order‐
Fate/kaleid liner Prism☆Illya
Fate/Stay Night Unlimited Blade Works
Fate/Zero
FLIP FLAPPERS
Flying Witch
FOREST FAIRY FIVE
Free! Iwatobi Swim Club
Fudanshi Koukou Seikatsu
Fukigen na Mononokean
Fullmetal Alchemist Brotherhood
Fullmetal Alchemist: The Conqueror of Shamballa
Fushigi na Somera-chan
Futsuu no Joshikousei ga [Locodol] Yattemita.
Fuuka
Fuuun Ishin Dai Shogun
Future Card Buddyfight
G:

Gabriel DropOut
Gakkou Gurashi!
Gakuen Handsome
Gakusen Toshi AsteriskGalilei Donna
Gamers
Garakowa -Restore the World-
Gatchaman Crowds
GATE
gdgd Fairies
Gekkan Shoujo Nozaki-kun
Genei wo Kakeru Taiyou
Genshiken Nidaime
Gifuu Doudou!! Kanetsugu to Keiji
Gin no Guardian
Gin no Saji
Gingitsune
Gintama
Girlfriend BETA
Girlish number
Glasslip
Gochuumon wa Usagi Desu ka?
God Eater
Gokukoku no Brynhildr
Golden Time
GRANBLUE FANTASY The Animation
Grisaia no Kajitsu
GTO - The Animation
Gugure! Kokkuri-san
Gunslinger Stratos THE ANIMATION
H:

Hagane Orchestra
Hajime no Ippo ~ Rising ~
Hajimete no Gal
Haikyuu
Hackadoll THE ANIMATION
Hakkenden - Touhou Hakken Ibun
Hakuoki Reimeiroku
Hamatora
Hanayamata
Hand Shakers
Hayate no Gotoku!
HEYBOT!
Hi☆sCoool! SeHa Girls
Hibike! Euphonium
High School Fleet
Hiiro no Kakera
Hina Logi: From Luck & Logic
Hitsugi no Chaika
Himegoto
Himouto! Umaru-chan
Hinako Note
Hitori no Shita- The Outcast
Houkago no Pleiades
Hozuki no Reitetsu
Hundred
Hunter x Hunter
I:

Idol Jihen
Ikemen Sengoku: Toki o Kakeru Koi
Inferno Cop
Inou-Battle wa Nichijou-kei no Naka de
Inu to Hasami wa Tsukaiyo
Inu x Boku SS
Inugami-san to Nekoyama-san
Isekai Shokudou
Isekai wa Smartphone to Tomo ni
Isuca
Itoshi no Muuco!
Ixion Saga DT
J:

Jigoku Shoujo: Yoi no Togi
Jikan no Shihaisha
Jinrui wa Suitai Shimashita
Jitsu wa Watashi wa
JK-Meshi!
Joker Game
Jorjão Bizarro
Juuou Mujin no Fafnir
K:

KAGEWANI
Kaiji
Kaitou Joker
KAIJU GIRLS
Kami nomi zo Shiru Sekai
Kamisama no Inai Nichiyoubi
Kamigami no Asobi
Kamisama Hajimemashita
Kantai Collection
Kanojo ga Flag wo Oraretara
Kanojo to Kanojo no Neko -Everything Flows-
Karen Senki
Katsugeki/Touken Ranbu
Keijo
Kenka Banchou Otome: Girl Beats Boys
Kemono Friends
Keppeki Danshi! Aoyama-kun
Kill la Kill
Kimi to Boku
Kimi to Boku 2
Kindaichi Shounen no Jikenbo R
Kiniro Mosaic
Kiniro no Chord -Blue Sky-
Kiseijuu
Kitakubu Katsudou Kiroku
Kiznaiver
Knight's & Magic
Kobayashi-san Chi no Maid Dragon
Kokoro Connect
Komori-san wa Kotowarenai!
Konbini Kareshi
Kono Bijutsubu ni wa Mondai ga Aru!
Kono Danshi, Mahou ga Oshigoto desu
Kono Subarashii Sekai ni Shukufuku wo!
Kotoura-san
Kuroko no Basuke
Kuroshitsuji: Book of Circus
Kyoukai no Rinne
Kyousougiga
L:

Lance N' Masques
Little Busters!
Log Horizon
Lostorage incited WIXOSS
Love Kome: We Love Rice
Love Lab
Love Live!
Love Stage!!
LUPIN THE 3rd PART4
Lychee De Hikari Club
M:

Magi
Magic-Kyun! Renaissance
Magimoji Rurumo
Mahou Shoujo Ikusei Keikaku
Mahou Shoujo Nante Mouiidesukara
Mahou Shoujo? Naria Girls
Mahou Tsukai no Yome
Mahouka Koukou no Rettousei
Mahoujin Guru Guru
Majin Bone
Makai Ouji: Devils and Realist
Makeruna!! Aku no Gundan!
Makura no Danshi
Mangaka-san to Assistant-san to
Mangirl!
Mayoiga
Maoyuu Maou Yuusha
Marginal#4 Kiss Kara Tsukuru Big Bang
Masamune-kun no Revenge
Mekaku City Actors
Military!
Million Doll
Milpom
Minami Kamakura Koukou Joshi Jitensha-bu
Miss Monochrome - The Animation
Mob Psycho 100
Mobile Suit Gundam: Tekketsu no Orphans
Mobile Suit Gundam Unicorn RE0096
Momo Kyun Sword
Momokuri
Mondaiji-tachi ga Isekai kara kuru soudesuyo?
Monogatari Second Season
Monster Musume no Iru Nichijou
Monster Strike
Mouretsu Pirates
Moyashimon
Musaigen no Phantom World
Musekinin Galaxy Tylor
Mushishi
Mushibugyou
Muv-Luv Alternative: Total Eclipse
N:

Nagi no Asukara
Nameko-ke no Ichizoku
Namiuchigiwa no Muromi-san
Nana Maru San Batsu
NANBAKA
Naruto Shippuuden
Naruto Sugoi Doryoku: Rock Lee no Seishun Full-Power Ninden
Natsume Yuujinchou
Natsume Yuujinchou Shi
Natsuyuki Rendezvous
Nazotokine
Nazo no Kanojo X
Nekomonogatari (Kuro)
NEW GAME!
Netsuzou Trap -NTR-
Nippon no Mukashibanashi
Nisekoi
No Game No Life
Nobunaga no Shinobi
Nobunaga Concerto
Nobunaga no Shinobi
Nobunagun
Non Non Biyori
Nora to Oujo to Noraneko Heart
Nurse Witch Komugi-chan R
Nyanbo!
Nyanko Days
O:

Occultic;Nine
Oda Nobuna no Yabou
Ojisan and Marshmallow
Okusama ga Seitokaichou!
One Piece
One Room
Onee-chan ga Kita!
Onsen Yosei Hakone-chan
Ookami Shoujo to Kuro Ouji
Ooya-san wa Shishunki!
Orange
Ore Monogatari!!
Ore no Imouto
Ore no Nounai Sentakushi ga, Gakuen Love Comedy wo Zenryoku de Jama Shiteiru
Orenchi no Furo Jijou
Os Cavaleiros do Zodíaco
Os Cavaleiros do Zodíaco - Alma de Ouro
Os Cavaleiros do Zodíaco - Saga de Hades
Os Cavaleiros do Zodíaco Ômega
Osomatsu-san
Oshiri Kajiri Mushi
Oushitsu Kyoushi Heine
Owarimonogatari
OZMA de Leiji Matsumoto
P:

Pan de Peace
Papa no Iukoto wo Kikinasai!
Peeping Life TV Season 1??
Persona 4 the Golden ANIMATION
PERSONA5 the Animation -THE DAY BREAKERS-
Phantasy Star Online 2 The Animation
Piacevole
Plastic Memories
Poyopoyo Kansatsu Nikki
PUNCHLINE
Q:
R:

Re:Zero Kara Hajimeru Isekai Seikatsu
Re:Zero Kara Hajimeru Isekai Seikatsu -SHORTS-
Recorder to Randsell
ReLife
Renai Boukun
Rewrite
Robot Girls Z
Rokka no Yuusha
Rokudenashi Majutsu Koushi to Akashic Records
Rokujouma no Shinryakusha?!
Room Mate
RWBY
Ryuugajou Nanana no Maizoukin
S:

Sabagebu!
Saenai Heroine no Sodatekata
Sailor Moon Crystal
Sakamoto Desu Ga?
Saki
Saki: Achiga-hen
Sakurako-san no Ashimoto ni wa Shitai ga Umatteiru
Saiyuuki Reload Blast
Samurai Flamenco
Sangatsu no Lion
Schoolgirl Strikers
Schwarzesmarken
Seiken no Blacksmith
Seiken Tsukai no World Break
Seirei Tsukai no Blade Dance
Seiren
Seitokai Yakuindomo
Sekai de Ichiban Tsuyoku Naritai
Sekai no Yami Zukan
Sekai Seifuku - Bouryaku no Zvezda
Seisen Cerberus
Sekko Boys
Sengoku Collection
SENGOKUCHOJYUGIGA
Sengoku Musou
Senyu.
Servant x Service
Seto no Hanayome
Shakunetsu no Takkyuu Musume
Shigatsu wa Kimi no Uso
Shin Atashin'chi
Shin Sekai Yori
Shin Tennis no Ouji-sama
Shingeki no Kyojin
Shinmai Maou no Keiyakusha
Shinryaku! Ika Musume
Shirobako
Shirogane no Ishi ARGEVOLLEN
Shirokuma Cafe
Shokugeki no Soma
Shonen Ashibe GO! GO! Goma-chan
Showa Genroku Rakugo Shinju
Shugo Chara
Shuumatsu Nani Shitemasu ka? Isogashii desu ka? Sukutte Moratte Ii desu ka?
Shuumatsu no Izetta
SKET Dance
Sora no Method
Soredemo Sekai wa Utsukushii
Soukyuu no Fafner: Dead Aggressor EXODUS
Soul Buster
Sparrow's Hotel
Strait Jacket
Spiritpact
Strange+
Strike the Blood
Suisei no Gargantia
Sukitte Ii na yo.
Super Lovers
Super Sonico - The Animation
Sword Art Online
Symphogear GX
T:

Tabimachi Lateshow
Taboo Tattoo
Takamiya Nasuno Desu!
Taimadou Gakuen 35 Shiken Shoutai
Tanaka-kun wa Itsumo Kedaruge
Tantei Team KZ Jiken Note
Teekyu
Tenkyou no Alderamin
Tenshi no 3P!
TERRAFORMARS
Tesagure! Bukatsumono
The Knight in the Area
The Prince of Tennis II OVA vs Genius 10
THE UNLIMITED Hyobu Kyosuke
TO BE HERO
Toaru Hikuushi e no Koiuta
Tonari no Kaibutsu-kun
Tonari no Seki-kun
Tonkatsu DJ Agetaro
Toradora!
Toriko
Triage X
Tiger Mask W
Time Bokan 24
Tribe Cool Crew
Trinity Seven
Tsugumomo
Tsuki ga Kirei
Tsukimonogatari
Tsurezure Children
Tsuritama
Twin Angel Break
U:

Uchouten Kazoku
Uchouten Kazoku 2
Uchuu Kyoudai
Uchuu Patrol Luluco
Udon no Kuni no Kin'iro Kemari
Upotte!!
Urawa no Usagi-chan
Usakame
Ushio to Tora
Uta no☆Prince-sama♪
Utakoi
Utawarerumono -Itsuwari no Kamen-
W:

Wagamama High Spec
Wakaba*Girl
Wakakozake
Wake Up, Girls!
Walkure Romanze
Warau Salesman New
White Album 2
Witch Craft Works
Wizard Barristers
Wonder Momo
Wooser no Sono Higurashi
Wooser no Sono Higurashi: Mugen-hen
Working!
World Fool News
World Trigger
WWW.Working!!
Y:

Yama no Susume 2ª Temporada
Yamada-kun to Nananin no Majo
Yamishibai
Youkai Apartment no Yuuga na Nichijou
Youkoso Jitsuryoku Shijou Shugi no Kyoushitsu e
Youjo Senki
Young Black Jack
Yowamushi Pedal
Yuri on Ice
Yurumates3Dei
YuruYuri
Yuuki Yuuna wa Yuusha de Aru
Yuusha Ni Narenakatta Ore Wa Shibushibu Shuushoku O Ketsui Shimashita
Z:

Zero no Tsukaima
Zettai Boei Leviathan
Zutto Mae Kara Suki Deshita
ZX Ignition
Cadastro: Opcional. (Porem sem cadastro só é possível assistir em 480p, se fizer é possível assistir em 1080p)
Mensalidade: Grátis
Disponibilidade: PC, Android, iOS, Playstation 3 e Xbox 360.
Sobre o Daisuki: O Daisuki, foi fundado pela empresa Asatsu-DK em 2013 juntamente com seis outras empresas (Toei Animation, Aniplex, Sunrise, TMS Entertainment, Nihon Ad Systems e Dentsu.), sua biblioteca é pequena, mas em compensação não é exigido mensalidade para usufruir do serviço.

Lista de animes disponiveis:
A:

Aldnoah.Zero
Aquarion Logos
B:

Boku Dake ga Inai Machi
Bikini Warriors
Buddy Complex
C:

Charlotte
Classroom☆Crisis
Concrete Revolution
D:
F:

Fate/stay night Unlimited Blade Works Season 1
Fate/stay night Unlimited Blade Works Season 2
G:

Gakusen Toshi Asterisk
Gangsta
God Eater
Gunslinger Stratos
H:

Hackadoll THE ANIMATION
Hetalia: The World Twinkle
High School Fleet
J:
K:

Kuroko no Basuke Season 1
Kuroko no Basuke Season 2
Kuroko no Basuke Season 3
Kuroshitsuji: Book of Circus
M:

M3: Sono Kuroki Hagane
Mahouka Koukou no Rettousei
Mekakucity Actors
Mobile Suit Gundam: Tekketsu no Orphans
Mobile Suit Gundam The Origin
Mobile Suit Gundam Unicorn RE0096
Monster Musume no Iru Nichijou
Mushishi Zoku Shou
N:
O:

One-Punch Man
Os Cavaleiros do Zodíaco - Alma de Ouro
Owarimonogatari
P:

Plastic Memories
Persona 4 the Golden ANIMATION
R:

Ryuugajou Nanana no Maizoukin
S:

Sekai Seifuku: Bouryaku no Zvezda
Sushi Ninja
Sword Art Online II
Sword Art Online Extra Edition
T:

The Idolmaster
The Idolmaster Cinderella Girls
W:
Helvetica Standard

Estudante da Academia

Membro desde : 11/08/2017
Número de Mensagens : 4
Sexo :
Idade : 21

---

Medalhas : Nenhuma Medalha

---

Participação : 1175
Reputação : 1

Pontos :




em Sex 11 Ago 2017, 20:36
Cadastro: Obrigatório.
Mensalidade: R$19,90 (Básico), R$22,90 (Padrão) e R$29,90 (Premium)
Disponibilidade: PC, Android, iOS, Windows Phone, Wii U, Wii, Nintendo 3DS, Playstation 4, Playstation 3,  Xbox One, Xbox 360, Chromecast, Apple TV e Smarts TVs.
Sobre o Netflix: Apesar do foco do Netflix ser a exibição de filmes e series, existem muitos animes no catalogo do Netflix. Pelo fato desta plataforma ser muito popular no mundo não poderia ficar de fora da lista.

Lista de animes disponíveis: (Não é possível colocar os links apontando para os animes)
A:

Ajin
Ao no Exorcist
Aoki Hagane no Arpeggio
B:

Babel II: Beyond Infinity
Bakugan
Baron One
Beast Fighter
Beyblade
Bleach
C:
D:

Death Note
Demon Lord Dante
Doraemon
F:

Fate/stay Night: Unlimited Blade Works
Fate/Zero
G:

Genma Wars
Gintama
Gun Frontier
H:
I:
K:

Kill la Kill
Knights of Sindonia
Kotoura-san
L:
M:

Magi
Mahou Shoujo Madoka Magica
Mahouka Koukou No Rettousei
Mars the Terminator
N:
O:

Os Cavaleiros do Zodíaco: The Lost Canvas
Os Cavaleiros do Zodíaco: A Saga de Hades
P:

Pokémon: Best Wishes
Pokémon XY
R:
S:

Samurai Flamenco
Submarine Super 99
Sword Art Online
T:

Tengen Toppa Gurren Lagann
Tonari no Kaibutsu-kun
W:
Y:

Yuki Yunna wa Yusha de Aru
Cadastro: Opcional.
Mensalidade: R$17,00(Sem propagandas, em 720p e apenas 1 hora após sair no Japão), R$20,00 (O Mesmo do de 17 reais com a diferença de ver em 1080p) ou Grátis (Com propagandas, resolução em 480p e atraso até o termino do anime)
Disponibilidade: PC
Sobre o HIDIVE: Com apenas 1 mês de vida (Foi criado em 21 de Junho deste ano), o HIDIVE surgiu com a proposta de trazer mais animes legalmente para o ocidente, ontem (21 de Julho) o serviço anunciou que teria suporte para Brasil e Portugal dando legendas em português aos seus animes, o serviço já possui uma boa quantidade de animes porém como foi ontem o anuncio, poucos estão disponíveis em português por enquanto.

Aviso: Esses animes abaixo são apenas os que já foram confirmados no Twitter oficial do serviço como disponível em português.
K:
M:
P:
Y:
Cadastro: Obrigatório.
Mensalidade: R$10,00(Nos 6 primeiros meses) e R$20,00 (Depois dos 6 meses)
Disponibilidade: PC, Android e iOS
Sobre o Amazon Prime: Serviço da gigante Amazon para concorrer com o Netflix, ele chegou ao Brasil no passado e começou a investir em animes nos últimos tempos.

Lista de animes disponíveis: (Não é possível colocar os links apontando para os animes)
B:

Ballroom e Youkoso
Brothers Conflict
D:

DIVE!!
Dungeon ni Deai o Motomeru no wa Machigatteiru Darou ka?
G:

Gate: Jieitai Kanochi nite, Kaku Tatakaeri
H:

Himouto! Umaru-chan
Hoozuki no Reitetsu
K:

Koneko no Chii: Ponponra Daibouken
L:
M:
N:
O:
R:

Rakudai Kishi no Cavalry
Re:Creators
S:

Saenai Heroine no Sodatekata
Saijaku Muhai no Bahamut
Shingeki no Bahamut: Virgin Soul
Shoujo-tachi wa Kouya wo Mezasu
Shoukoku no Altair
U:
V:
Estes são os serviços mais populares em funcionamento no Brasil, este tópico será sempre atualizado a cada nova estreia em algum desses serviços e caso você tenha notado que algum anime não está na lista, comente.
Referências:
http://www.crunchyroll.com/videos/anime/alpha?group=all
http://www.daisuki.net/anime/
http://www.netflix.com/browse/genre/7424
https://twitter.com/hidiveoficialbr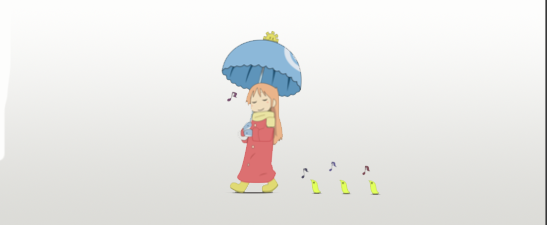 Permissão deste fórum:
Você
não pode
responder aos tópicos neste fórum